Most people are exposed to many problems around them every day. Sometimes roads are faced with pits and sometimes with dirt. There is no water or very dirty water in the houses. People curse the system, administration or government for these problems and go ahead or blame their fate. But how many of them are there who would have ever thought to change it or improve the situation.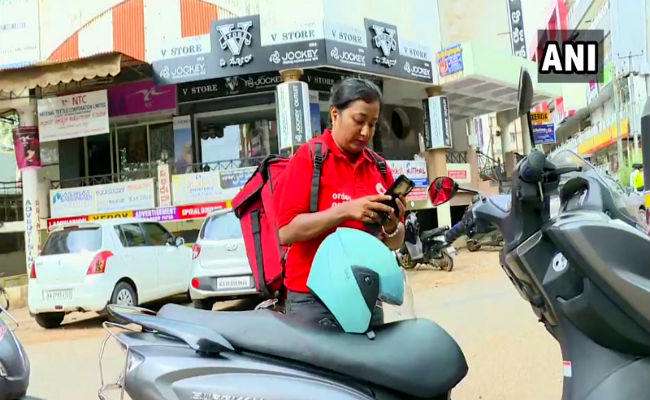 Let us not talk about improvement, how many people will be there who have complained about this by going to the right place like responsible citizens. maybe never. Why? The answer will be no.
Food delivery girl will contest elections
It is not that correction cannot be done. Or not even that change cannot be brought. It is late to try. Even though most people do not try this, some people are present in our society who have changed the system or intend to do so. Let us introduce you today to one such person who has decided to contest the election of the local body to bring change in his society.
ANI
4
@ANI
Meghna Das: I am contesting from Mannagudda ward (Ward no. 28) on Congress party ticket. I was not expecting to get it, but by God's grace it happened. I have seen a lot of problems in my ward, I just want it to be the best. #Mangaluru #Karnataka https://twitter.com/ANI/status/1193412075281797120…
ANI
4
@ANI
Karnataka: A food delivery executive, Meghna Das, is contesting Mangaluru City Corporation polls.She says, "I had fallen off due to bad roads & there are safety issues also. I was convinced that since I travel a lot everyday and know the problems closely, I can serve people ".
View image on TwitterView image on TwitterView image on TwitterView image on Twitter
474
1:00 PM - Nov 10, 2019
Twitter Ads info and privacy
104 people are talking about this
Surprisingly, what a bravery to contest elections. Actually, those who decided to contest elections are a woman and work in a food delivery company. Every day she visits hundreds of homes and delivers them their favorite food. The name is Meghna Das. She hails from Mangaluru (Karnataka).
Problem solving priority
Meghna Das, who works as a distribution executive at a food delivery company in Mangaluru, has decided that she will contest the city corporation in Mangaluru. Regarding her decision, Meghna says that, recently I fell down with the bike due to the bad roads of the city. Safety of women is also a big issue here. He said that I travel a lot everyday and know what are the basic problems of the city. He said that I am sure that I can serve people by solving their problems.
Elections will be contested on Congress ticket
Meghna Das told that I am contesting from Mannagudda ward (ward number -28) on Congress ticket. He says that I did not expect that I would get this chance but am happy that it is going to happen by the grace of God. Meghna said that I have seen a lot of problems in my ward and I want this to become the best ward in the future.