The judge who ordered the opening of the Ram temple in 1986 was Krishna Mohan Pandey of Gorakhpur. He gave this historic decision while he was the District Judge of Faizabad.
Gorakhpur, Mahendra Kumar Tripathi. The landmark judgment of the Supreme Court on the Ayodhya issue has an impact across the country, but Saturday's scene in Jagannath Pur locality of Gorakhpur was slightly different. The people of this locality are directly connected to the judicial side of the case, because a historic decision of 1986, which opened the lock of the Ram temple, came out of the pen of a young man of this locality. He was Krishna Mohan Pandey, who used to be the district judge of Faizabad.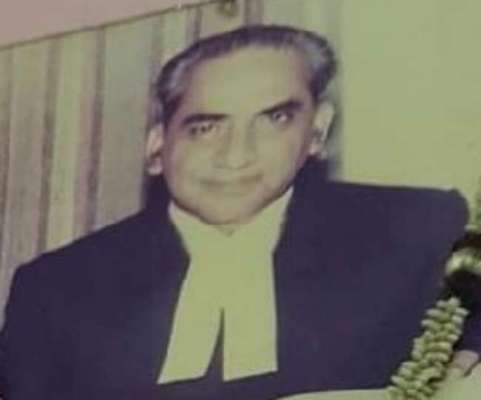 Practice in Gerakhpur
After studying in Gorakhpur, he practiced for about two years. Then moved to PCSJ. While holding the post of judicial officer in other districts including Deoria, he had gained fame in terms of judicial decisions.
Also wrote a book
After this, while giving the historic decision while holding the post of District Judge in Faizabad, in February 1986, he ordered to open the lock of the disputed site in Ayodhya. After that, he became angry with the government of that time and he was transferred to the Gwalior High Court. After retiring in 1995, Krishna Mohan Pandey wrote the voice of conscience, in which he mentions that this was the voice of my conscience that I decided about the place called the Ram temple in Ayodhya.
Died in 1999
His son Rakesh Pandey, senior advocate of the Lucknow High Court, says. He died in 1999. He wanted that it would be better if the Ram temple was built during my stay. However this was not possible. He was not one to compromise values.