Human Rights Council Develops Reality Awareness Mission for Myanmar 'Military Operation "Genocide" in 2017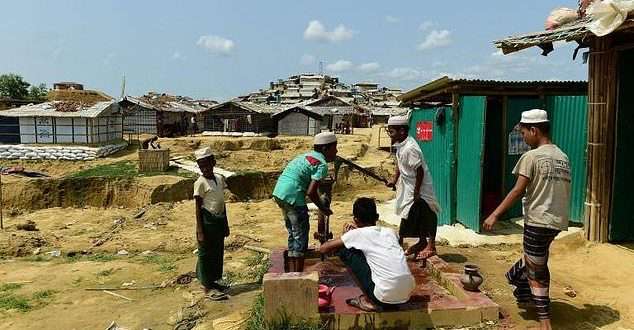 UN research workers said on Monday that the threats of "serious genocide" in Myanmar to Rohingya Muslims still pose "warning that about a million have already been dug up by the country's military, which has been repatriated." Impossible. "
Human Rights Council Develops Fact Awareness Mission for Myanmar 'Military Operation "Genocide" Last Year 2017
And called for action against top generals, including Army Chief Aung Haling. I am living '
Where they have died before the story of the atrocities that have occurred to them in the past. But in a shocking report, the UN team says
The 600,000 Rohingyas are still living in the "troubled" conditions in Myanmar's Rakhine state.
In Myanmar's definitive report on Tuesday in Geneva, investigators said that "Myanmar is upholding genocide and the Rohingya are still on the brink of serious ethnic genocide".
It states that the aforementioned country is "refusing to carry out atrocities' denial of evidence, 'refusal to clean up and conducting effective investigations'
Work is being taken to capture the areas where the Rohingyas have been expelled. "
The Rohingya are living "inhumane" lives there, and the report says more than 40,000 homes have been destroyed in the fighting.
Myanmar's military spokesman Zhao Man-tun rejected the team's disclosure and called it "unilateral."
"Instead of making unilateral accusations, they should have examined the ground truth," he said.