A meeting will be held in Telangana for the recruitment of Urdu teachers on vacant posts. Telangana Minister of Education Sabita Indra Reddy has said this while answering questions of Assembly members of the Assembly, Kausar Mohi-ud-din and Mohammad Muzim Khan. And the government decided to fill the 900 vacant posts of Urdu Medium, out of which only 336 candidates were declared eligible. In 2008, DSC declared safe for SC, ST and BC category. The government went to GO 72,74 to de-reserve the medium posts However, the NGOs were dismissed by the AP Administrative Tribunal and the High Court.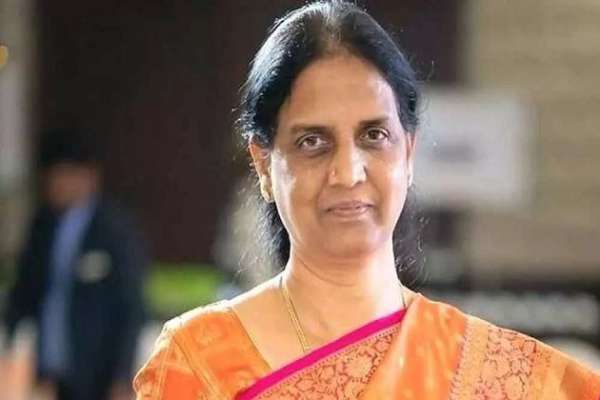 Sabita Andradi, while elaborating on the issue asked by the assembly, said that Urdu medium has been recruited on 560 posts. At the same time, steps were taken to de-reserve these posts and to convert them into general category. He said that the number of approved posts in Urdu Medium Primary and High Schools with 1109 is 5964. Of these, 4418 were filled. Of the 900 posts, 300 were recruited through DSC. The decision regarding the remaining posts will be decided soon.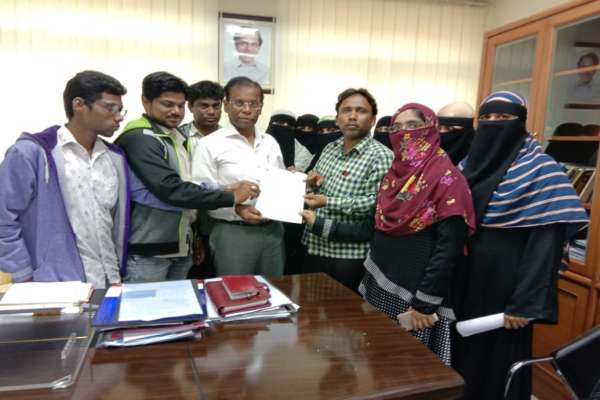 Representative of Telangana State Erdoینڈtینڈnd Teachers Association representing Telangana Government Advisor to Minority Affairs Minister Amurai Khan (Photo: Press Release).
It is to be noted that the representatives of Telangana State EduTrend Teachers Association have demanded from the KCR government that they de-reserve the vacant 558 posts of Urdu Medium in Teacher's Recruitment Test 2017, which were implemented in SC, ST and BBC classes. Due to the absence of students, the roster system is still vacant due to vows. The president of the association, Moizuddin, general secretary Mohammad Qamar Hussain and member Mohammad Abid Ali and others issued a statement in this regard, stating that the state government had vacated all 900 posts of Ardomidium through a notification issued during the year 2017 and postdated the exam. Of these, only 342 vacancies have been implemented.
Representative of Telangana State Erdotrand Teachers Association from Florida Majlis-e-Islami Muslim, Floridracerbladin Owaisi (Photo: Press Release).
On the issue of lack of basic facilities in the government schools, a member of the Majlis-e-Islami Muslim Assembly said that a plan would be formulated soon and appropriate steps would be taken. Mohi-ud-din and Muhammad Muzim-Khan raised the issue. On the occasion of frequent questions, Mohi-ud-din said that schools were being run in rented buildings on most parts of the state.
Kausar Mohi-ud-din said that there are public areas in several places in Hyderabad and Telangana districts. The construction of public school buildings on these areas can also save the annual rent. He said that there was also a shortage of furniture and drinking water in the schools. He said toilets also needed to be constructed.