Defense Minister Rajnath Singh has once again taken Pakistan to a halt at a program organized in Surat, Kochi. Rajnath Singh said that Pakistan should be a terrorist prince. He again made a point that talk to Pakistan will only be about POK. Rajnath Singh said that Pakistan does not need to be broken. He will be broken and broken.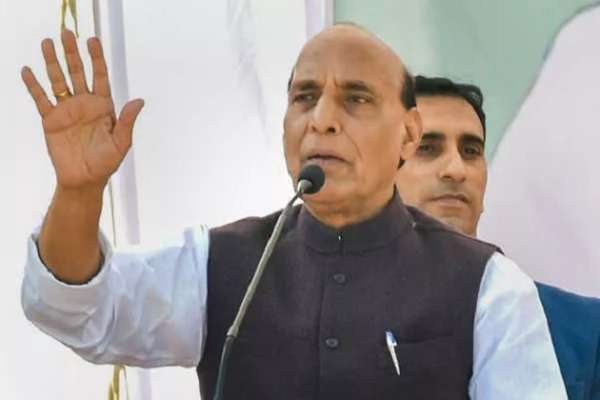 Rajnath Singh praised the names of the military men in Surat and paid tribute to the martyrs. Fierce defiance Rajnath Singh says that if Pakistan does not stop supporting terrorism, no one can prevent it from being divided into pieces. Rajnath Singh said that Pakistan was not able to accommodate India's decision after Article 370 was canceled. He went to America about the problem and tried to mislead them but he found nothing.
Pakistan claims human rights abuses
Referring to the situation of minorities in Pakistan, Rajnath Singh said that after independence, the minority population of India increased but the human rights of Sikhs and other minorities in Pakistan increased. He said that India's minorities are safe, secure and will be safe. Defense Minister said that India does not divide people on the basis of religion or caste.
Nobody trusts Pakistan at the international level
When Pakistan repeatedly raised the issue of Kashmir on international forums, Rajnath Singh said that the international community was not ready to confirm Pakistan's position. In addition, he warned Pakistan that terrorism would have to be stopped or no one could prevent it from being split into pieces.